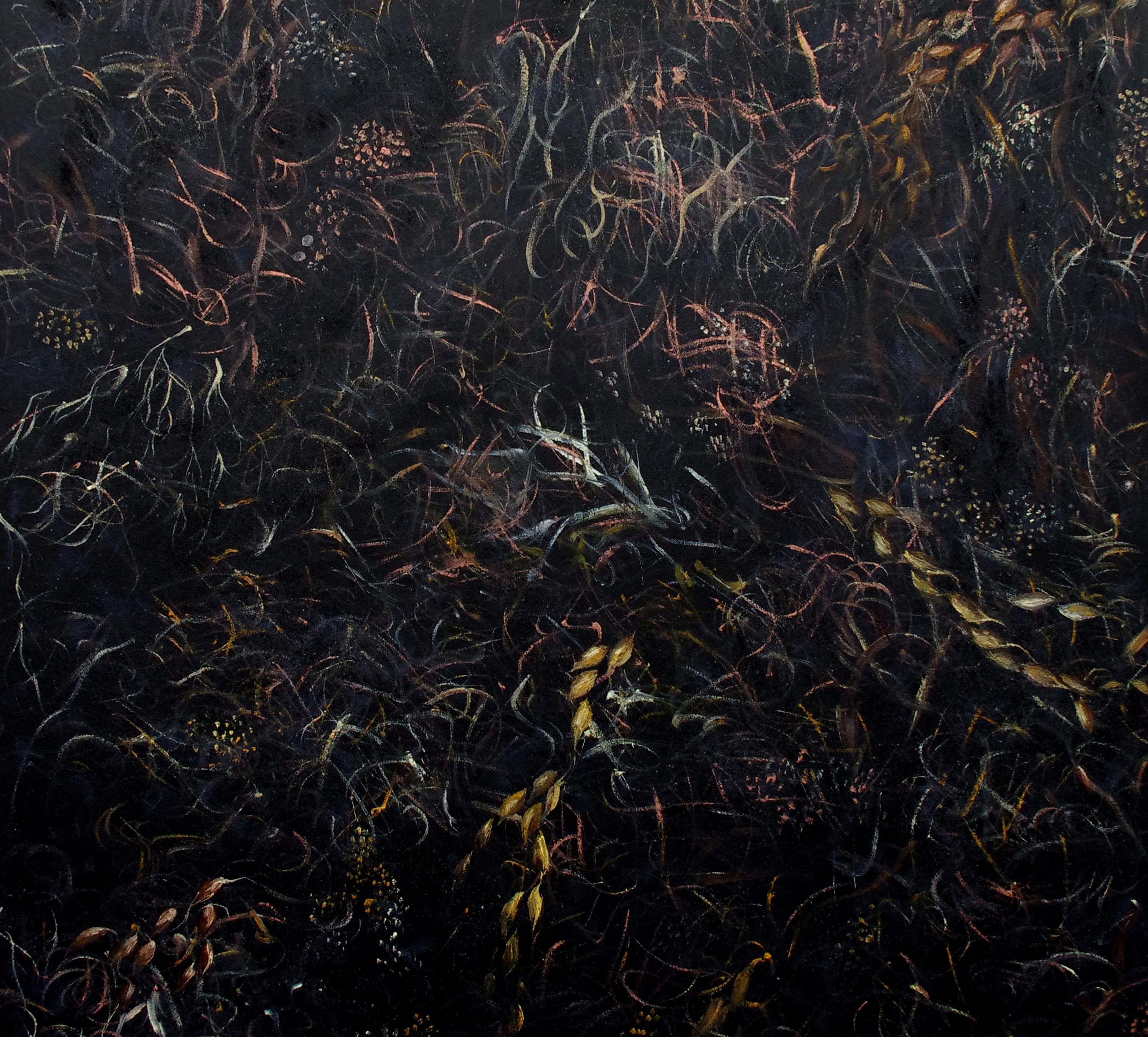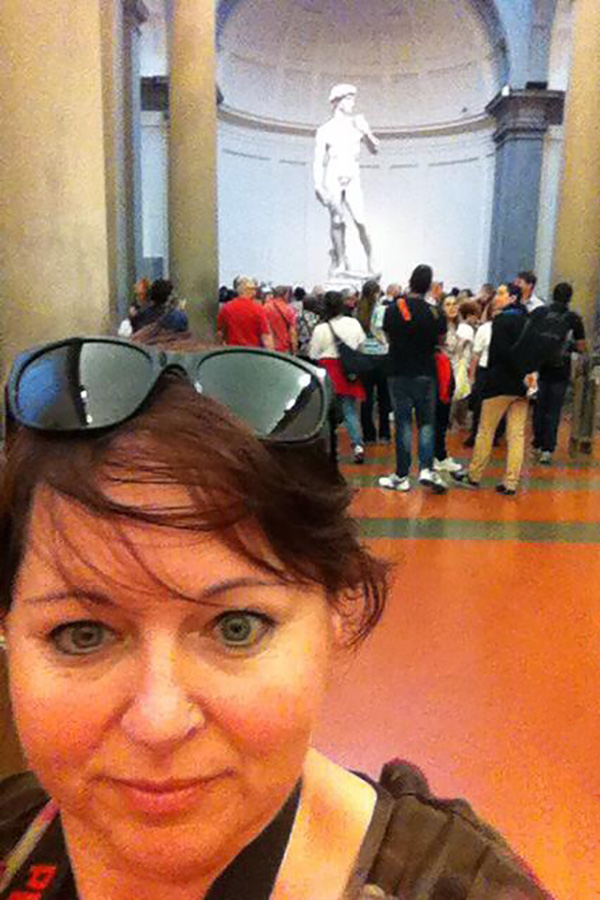 Susie visiting Florence, Italy – The Statue of David
Visual Artist and Graphic Designer
Hello! My name is Susie Goodall and I am a visual artist and graphic designer based in the Bay of Fires on the beautiful north east coast of Tasmania, the island state of Australia.
I love Scottie dogs, oil paints, wine, typography, living by the sea and, when possible, travelling around the world exploring art galleries. Some of my faves are London's TATE Modern, the Scottish National Gallery of Modern Art in Edinburgh, the NGV in Melbourne and the fabulous MONA in Hobart.
I started drawing from a young age and then fell in love with oil painting in high school thanks to a wonderful art teacher and mentor. After school I gained a variety vocational skills working in office administration for various businesses, until I quit the daily grind to attend art school at the University of Tasmania in Launceston.
I can't put into words what my time at the UTas School of Visual and Performing Arts meant to me. I met some fabulous people, some of whom are now dear friends, and I was fortunate to be able to study under some amazing lecturers who have inspired me to want to undertake my PhD in the (hopefully) not too distant future.
After looking for a way to combine my admin expertise with my art skills I decided to study graphic design at Foundry Launceston, completing my studies in 2020. In conjunction with my freelance work I also have a role as an in-house graphic designer for Honestally Consulting in Hobart. 
Although my work is predominately digital, when time allows I will continue to add to my painting portfolio and contribute to exhibitions. If you have any questions or suggestions, please feel free to find me on Facebook and Instagram via the links below.